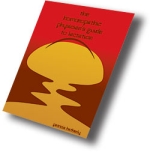 Patricia Hatherly, who enjoys the unique perspective of being a Homoeopath as well as a Lactation Consultant, has worked extensively with mothers and babies for over 40 years.
During this time she has amassed a wealth of clinical experience in dealing with all manner of clinical issues relating to breasts and lactation.
It is her desire, in the writing of this book, to share some of this knowledge with her colleagues and she attempts to bring some up-to-date perspectives to a subject which, in homoeopathic literature, tends to be perceived from an archaic and, occasionally, a somewhat erroneous perspective.
In 2002 Patricia supervised the proving of Lac maternum. Her clinical experience in lactation and birth as well as her extensive work with Lac humanum gives her the ability to differentiate between these two remedies made from human milk, the appropriate milk for Homo sapiens.She gives insight into how these two very important sarcodes complement one another and how they serve to assist all humans to maximise their potential.
The following "Breastfeeding" segment contains the Appendix from my book. Please feel free to download the Preface. It will give you an idea of why I wrote the book and, hopefully, will leave you wanting more!
CHAPTER 9 has been included in the Published Articles section and is for research members who are interested in a synoptic Materia Medica and DD of LacCaninum; Lac Humanum and Lac Maternum.
Available at your favourite homoeopathic bookstore or purchase on-line here:
Recommendations:
It is an enjoyable book...the information is precise and detailed and yet it still has space for association.
It is a very well written book full of good information...it should be read by all homoeopaths.
This book is thoroughly researched and highly readable - a must for every serious homoeopath.
Patricia Hatherly has offered an outstanding combination of scientific, practical and homeopathic information on the subject of lactation in her book. It is both informative and, above all, thorough. If helping people is your goal, and you work with pregnant and nursing women and infants, this is a book not to be missed.
Patricia Hatherly's book deserves a place on the desktop of every homeopath active in assisting women and babies at all stages of lactation. It is a goldmine of clinical knowledge and exceptional research.
This book is a must-have book for homeopaths. The author's exceptional dual perspective as a homeopath and a lactation consultant has enabled her to compile a book that is full of information supported by thorough research and clinical evidence.
Altogether, this book is a must for every college library and will be a very valuable addition to any practitioner's bookshelf as it will give day-to-day practical help and advice for any busy family practice as well as an instant reference for any problems related to breastfeeding.
For anyone working regularly with new mums, it is an invaluable reference book, written with precision, passion and enthusiasm.
Patricia Hatherly's book is a work of scholarship and keen experience. It is an essential book for all practitioners who deal with breastfeeding issues.